our products...only the best!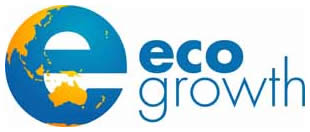 Midwest Turf Supplies use and supply ECO GROWTH - ecologically friendly fertilisers and wetta soils.
We also supply 1m Limestone Retaining Blocks - Natural and Recon
Our turf: Buffalo | Empire Zoysia | Wintergreen | Synthetic Grass
Buffalo is a soft leaf, winter active, low thatch, environmentally responsible turf. It born and bred in Australia under Australian conditions, it has excellent drought tolerance. A non-invasive lawn perfect for children and families. CARE: Very little maintenance and mowing on an as-needs basis.
EMPIRE ZOYSIA is a versatile, adaptable lawn, well suited to Australian conditions. EMPIRE has performed well in both shady and clay soil types, with aggressive growth from its runners and rhizomes. It can be mown with a standatd rotary mower due to its ideal leaf width and open growth habit. It requires less maintenance and mowing than other grasses and is a very efficient water user. Empire turf is ideal for home lawn, roadsides, amenity areas, sports and more.
Wintergreen grass is a very popular hybrid grass in the Midwest region and amazingly once established, Wintergreen lawn will come back even if it is not watered over summer! The Wintergreen grass variety is known for high colour retention under low winter temperatures and partial shade- hence its name. High tolerance to water logging. Excellent wear and restorative qualities. Good disease/pest resistance Requires minimum 4-5 hours direct sunlight daily.
Synthetic turf is a great option in this time of low water levels. This turf is remarkably realistic, does not require watering ever, and is extremely durable. No longer does it look like "fake grass"; instead it now gives the appearance of a lush, well-cared for lawn. Synthetic turf is also remarkably low-maintenance and will never require mowing. It's basically a case of laying the turf and forgetting about it! And ours is Australian made with a 7 year guarantee!!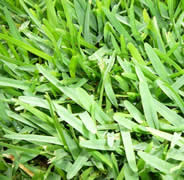 Buffalo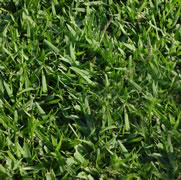 Empire Zoysia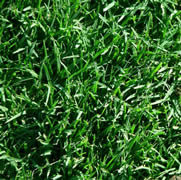 Wintergreen

Synthetic Grass